AceCFI
"We help you become a better CFI"
We aim to enhance the quality of flight instruction in the United States by offering the highest quality Flight Instructor Refresher Course (FIRC) on the market. We view flight instructors as the bedrock for the entire aviation industry, and hope to play an integral role in making the skies a safer and more enjoyable place by helping CFI's become the best they can be.
---
Cody Bias
Founder, AceCFI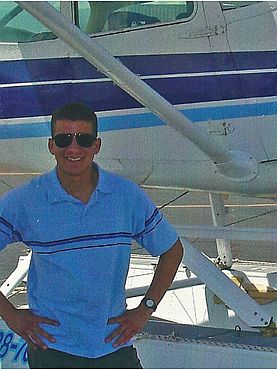 Cody Bias has been flying since the age of 12. He first soloed on his 16th birthday, and earned his private pilot certificate shortly after his 17th birthday. He attended college at Embry-Riddle Aeronautical University (ERAU) earning both a Bachelor of Science and a Master's Degree in Aeronautical Science. Furthermore, while attending Embry-Riddle, he earned a commercial pilot certificate with single-engine (both land and sea) and multi-engine ratings, as well as an instrument rating. He earned his Certified Flight Instructor (CFI) certificate at the age of 19, and has experience instructing general aviation students in aerobatics, tailwheel, and private pilot maneuvers.
After graduating Embry-Riddle, Cody became an instructor pilot in the T-38, and has taught students to fly aerobatics, instruments, low-level, and formation flying. He has accumulated more than 1,500 hours of total flight time with nearly 1,000 hours of flight time in the T-38.
---
Jim McElvain
Chief Flight Instructor
of AceCFI's online FIRC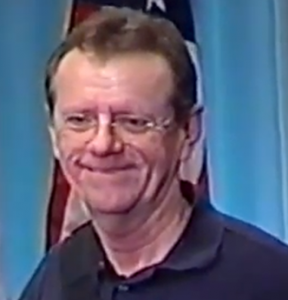 Jim is an ATP Multiengine rated pilot with commercial privileges in Single engine land and sea.  He holds flight instructor ratings for single, multi, instrument, and ground instructor ratings for instrument and advanced.  In addition, he is a Gold Seal Flight Instructor.Jim began flying in the late 70′s, earning a commercial certificate and instructor ratings by the early 80′s.  Until 1990 he instructed, flew charter and was the pilot for several independent oil operators and ranchers.  In 1990 he joined the FAA as an Operations Inspector at the Lubbock Flight Standards District Office.  Over the next 20 years he served in the Alliance FSDO, the Dallas FSDO, and the Fort Worth Regional Office.  While with the FAA, he was a King Air instructor pilot, and office check airman, Safety Program Manager, Operations Supervisor and Regional Safety Program Manager.
Other accomplishments included publishing a monthly safety letter, "The Fort Worth Wings", which later became a regional newsletter.  He's written numerous articles for aviation publications and done presentations at Sun and Fun and many other large aviation events.
He is currently a Designated Pilot Examiner (DPE) for Private, Commercial, Instrument, as well as Sport Pilot.  He is still a very active flight instructor, and enjoys flying the Cessna 172 he's owned for over 20 years.
---
Robert Steflik
Programmer / Web Designer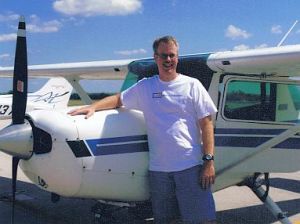 Robert is owner of Wichita Falls Central located in Wichita Falls, Texas. Robert has been building websites since 1997. He is retired from the Air Force with over 23 years of service. During those 23 years Robert spent 11 years working on F-16 Avionics. He has been stationed in Germany, Spain, Turkey, Saudi Arabia and of course the good ole USA. Robert was accepted to an instructor position at Sheppard Air Force Base teaching avionics to new Air Force students. His position as an instructor led him to a courseware development lab where he spent several years building avionics courseware for Air Force Instructors.
Currently, Robert is employed full time at Midwestern State University where he is the lead programmer for their online student login system. He also spent 10 years as the webmaster at Midwestern State University.
Robert has always had a passion for flying and earned his private pilot license in Mar 2010. He enjoys flying local rental aircraft including Piper Archers, Cessna 172s and his favorite…a Cessna 172 with G-1000 Avionics.